Introducing the Solar Tracker
Elevate your customer's experience with the industry's first Solar Tracker! Designed to help ensure that your customer has complete visibility into every stage of the solar process, the tracker keeps them up to date with key information right on the Qolsys panel. The tracker also displays the contact information for your customer's solar installer, so they know just who to call with any questions along the way.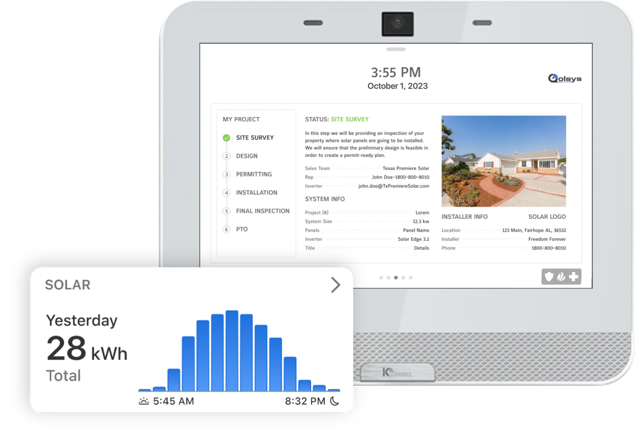 The solar tracker is just the start
Added Benefits
In addition to the Solar Tracker, use the Alarm.com Solar Program with Qolsys to experience: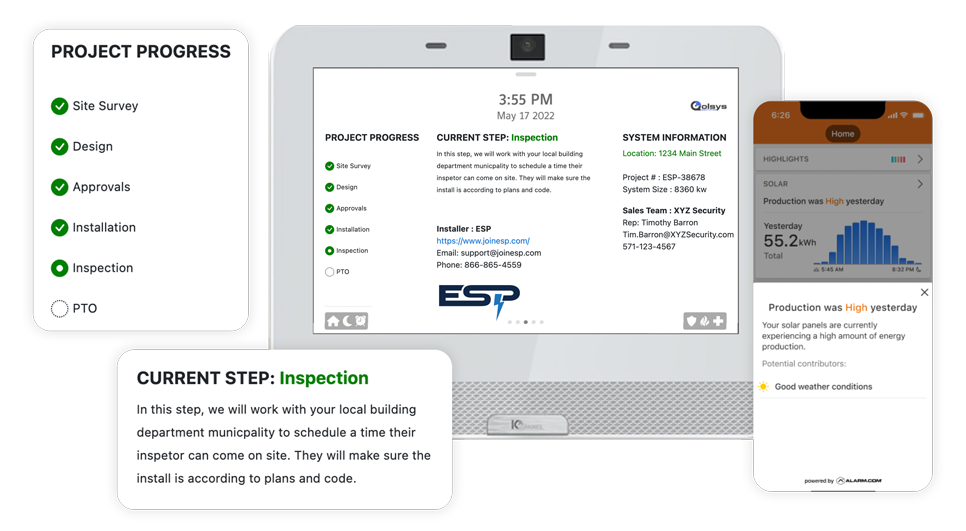 Contact Us
To learn more, please contact JCI or Alarm.com at:
Cassidy Daybell at cassidy.s.daybell@jci.com
Shawn Barry at sbarry@alarm.com
Copyright © 2023 Nomo. All rights reserved.